Process name of AMC in the System Monitor is listed as perl (Bug #178)
---
---
---
Description
The process name of AMC in the System Monitor is listed as perl. It will be helpful if the name is something intuitive such as auto-multiple-choice.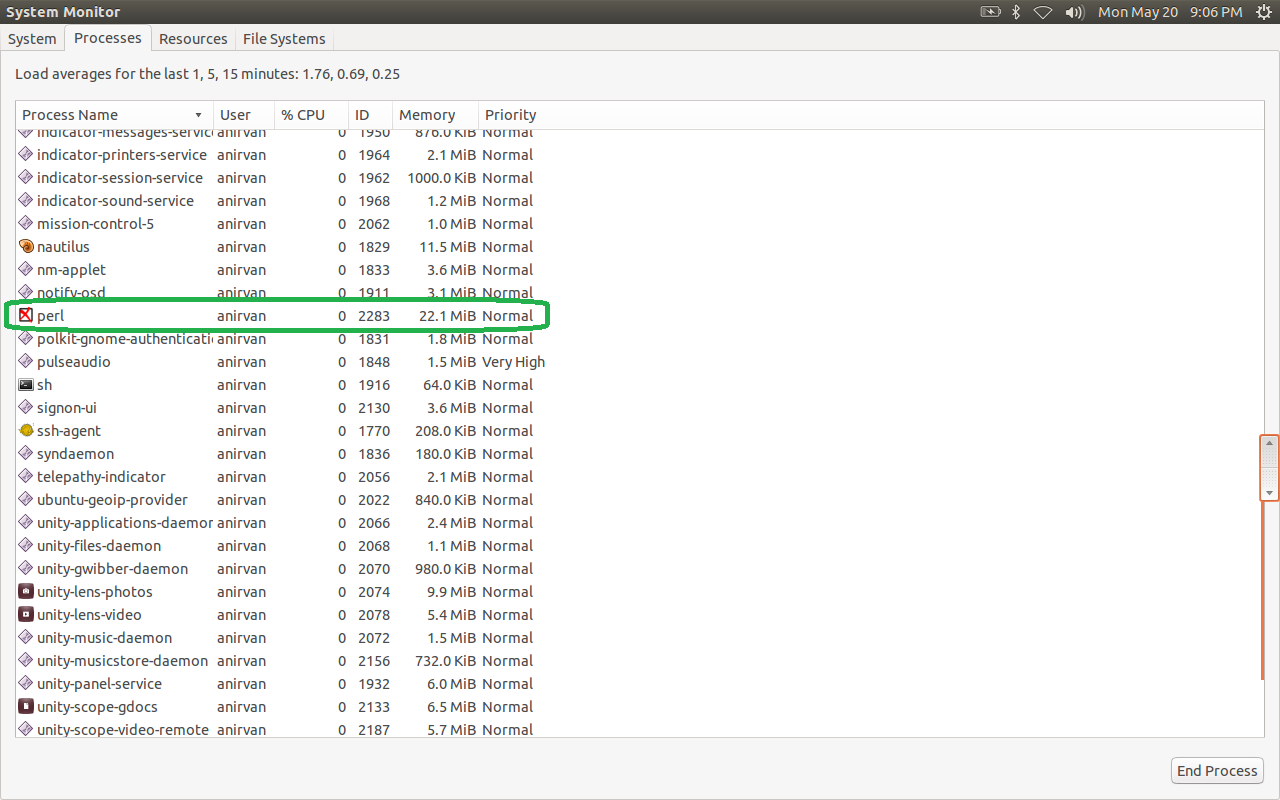 This has been mentioned in a previous issue #176 but I thought it would be be better if a new bug report is filed for it.
---
---
History
Applied in changeset r1386.
% Done changed from 0 to 100
Status changed from New to Resolved
Target version set to 1.2.1
Status changed from Resolved to Closed