Unexpected exit of AMC (Bug #176)
---
---
---
Description
After the creation of a new project, say testproject, when AMC is exited a Dialog Box opens which says:
You did not save project testproject options, which have been modified: do you want to save them before leaving?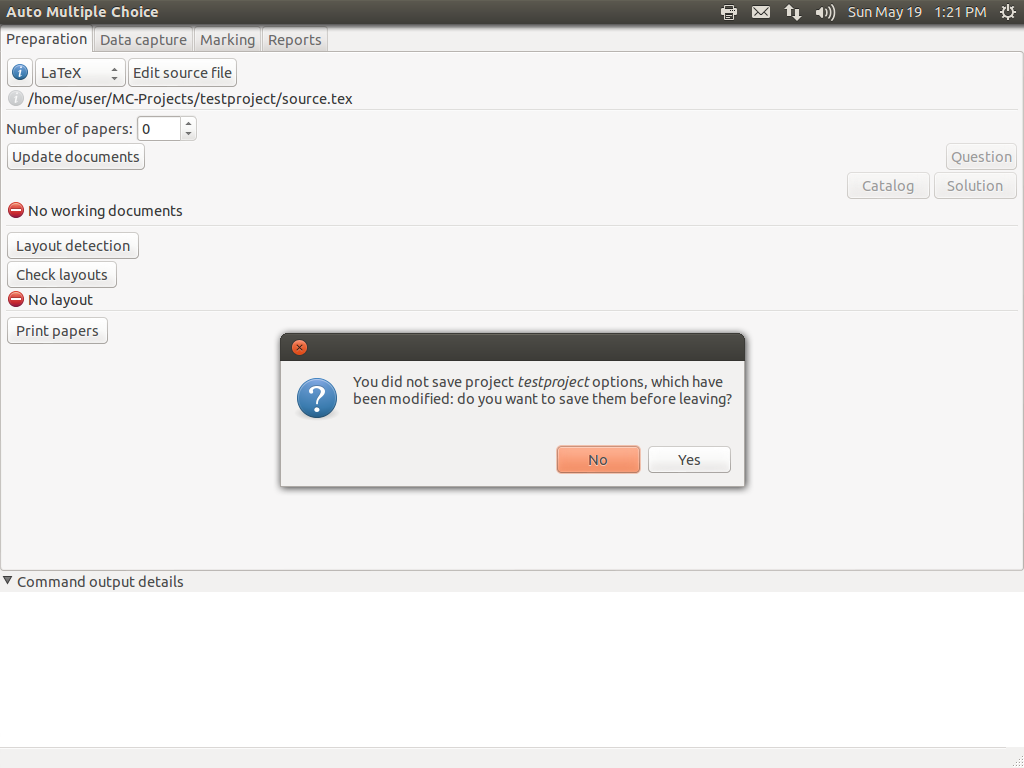 AMC abruptly exits when the close button on the title bar of dialog box is clicked. If the close button is clicked AMC should not exit.
---
---
History