Forums » Using AMC (english) »
Unrecognized scans
Added by Ali Bezzaa 7 months ago
I have entered photocopied copies of an exam and I find myself with errors: 523 scans were not recognized and 637 complete copies.
I think that the quality of the used photocopies influenced the entry.
Is there a solution to improve this result. If not, what should be done to save time in terms of correcting those copies given that each copy contains 20 MCQ questions.
Replies (3)
Can you open the unrecognized scans window, click on "Preprocess" and post a screenshot?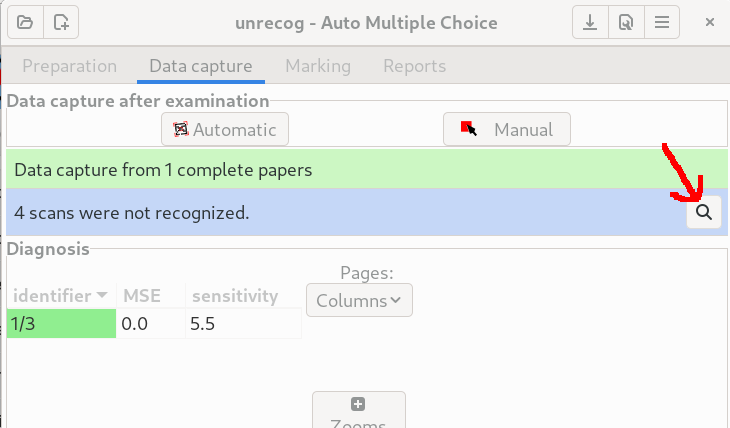 Ok. Here is the screenshot.
Thanks.
You can see that the corner marks are correctly recognized, but some binary boxes (in the header) are a little too light, so that they are erased by the B&W conversion process.
Maybe you can tweak the Preferences/Scan/Scans conversion/Black&White conversion threshold parameter? Try a little higher value.
(1-3/3)